We are only as good as our last success story. Hear what our clients have to say
The Alpine Group team led their team from the front in an extremely organised and professional manner. Their willingness to accommodate eleventh hour changes made alterations a breeze and required some excellent project management skills to ensure the tight deadline of completion was met.
Pete Jefford – The London and Brazz
September 2015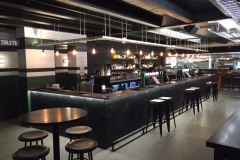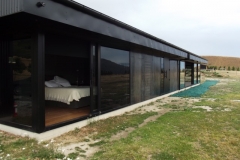 Throughout the course of the build, they displayed a professional approach with great communication relating to costs, budget, material options and timing. In addition, the building site was kept extremely tidy and organised which was something I really appreciated and was commented on by visitors. Since moving into my house, I have continued to have professional service and communication to any questions I have had.
Jude Patterson – Gibbston home
The Alpine team take pride in their work and the environments they create. The quality of their craftsmanship is evident to anyone who looks at Fergbaker or Mrs Ferg. Alpine has also performed numerous behind the scenes projects for us, being accommodating in working with our changing demands and around our operational requirements. We have recommended the Alpine team to others for private and commercial projects, knowing we can trust in the quality of their work and them as a company.
Steve Bradley
General Manager Fergburger, Fergbaker and Mrs Ferg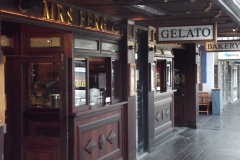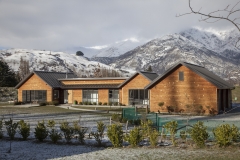 The team are not only superior builders, they are also superior communicators. For us, the whole project was stress-free thanks to their ability to keep us informed throughout. The quality of Alpine Group Construction's workmanship is reflected in the finer details of our home. They are craftsman and we look forward to working with them again.
Rob & Steph Johnstone
Threepwood home
Alpine Group completed the fit out of Koko Black's premier Queenstown salon. Their excellent skills encompassed not only the highest quality fit out for our salon but included problem solving abilities and friendly service that made them an exemplary business to deal with. We cannot recommend Alpine Group Construction highly enough.
Shane Hills
Founder and Managing Director, Koko Black